You know you should be keeping that blog of yours up to date right?
You might want to start writing longer pieces on platforms like Linkedin and Medium too.
But sometimes, finding the time to write is really hard. It's tough to keep motivated and keep churning out those ideas.
It's no wonder that 85 percent of small businesses in America have a blog but 75 percent of those blogs contain fewer than five posts.
That's where this course can help.

Over 20 lessons and 16 practical challenges, I give you a super-simple, step-by-step guide to developing targeted content that your readers will love and keep them coming back for more.
We'll also make sure you don't spend all that time and effort writing posts that aren't of interest to your reader.
This means that when you do write you save time and get better results.

Our course helps you develop and write a targeted post from start to finish - it then gives you the tactics you need to keep going.
You'll think through a simple strategy for your blog, brainstorm and select your best ideas, organize thoughts and structure your words.
You will be guided every step of the way.

We'll then then give you some focused writing and editing time, tips and tricks on how you can schedule writing time into your day and help you develop a blog pipeline - so you keep up the momentum.
Lastly, a bonus challenge helps you think through how you can write blogs in different styles.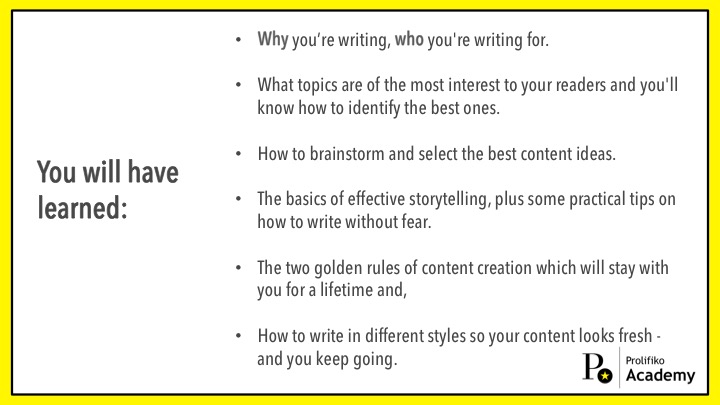 If you want to use your writing to help to help your career, your business, your project - to get you noticed for your skills, talents and achievements..
..we've designed this course - just for you.
If you blog for fun and don't care if your posts get read and shared - then that's great!
But if you want to blog for a purpose and have limited time then you need this course.
I'd love to have you on board!